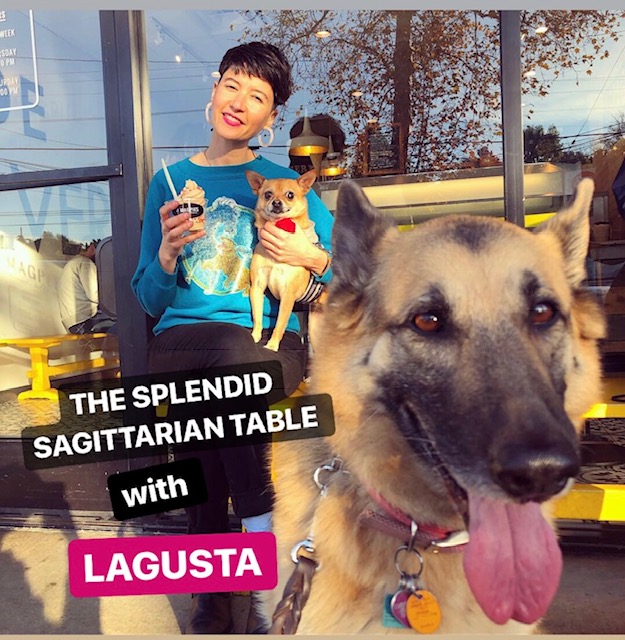 Today on the Splendid Sagittarian Table, we welcome LAGUSTA "Umami" YEARWOOD back to the show in honor of NJG's 22nd vegan anniversary to talk about…. VEGAN FOOD. 
We give recipes, talk vegan travel, etiquette around shade and unsolicited advice, our favorite restaurants in NY, Portland, LA, advice about knives, miso, fermented foods AND MORE. 
Enjoy.
You can find lagusta at lagustasluscious.com, 
and use the code SAGITTARIAN for 10% off!!! 
p.s. 
Go to vegetariancalculator.com or vegancalculator.com to calculate how many animal you have not eaten!