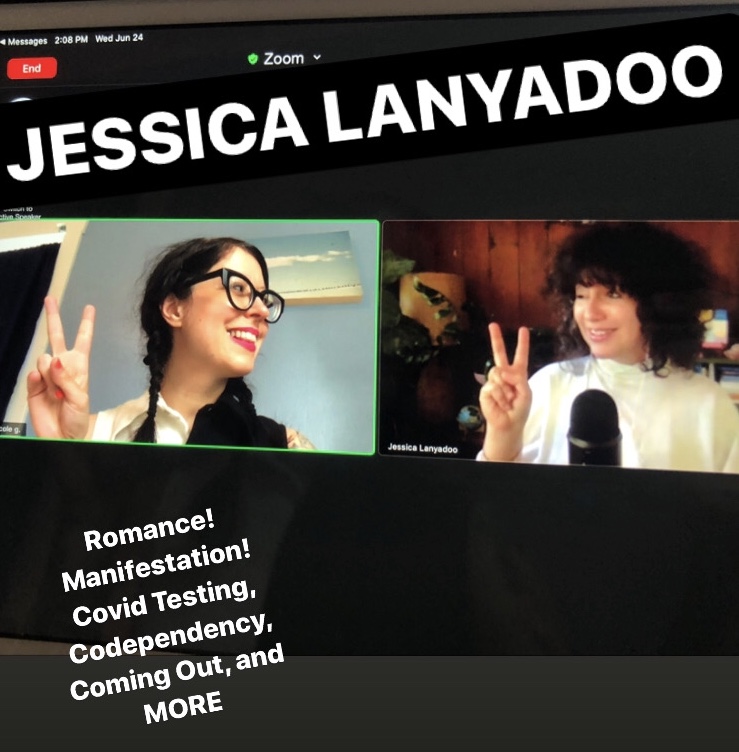 We are over the moon to welcome back Frequent Contributor and Capricorn Friend to the Show JESSICA LANYADOO to answer YOUR advice questions on Work Anxiety, Coming out, Codependence, Finding Love, Manifestation AND More. 
PLUS! Nicole tells you about getting Covid tested in Los Angeles and peeing on the side of the road. 
Tune In. 
Jessica Lanyadoo is an internationally respected Astrologer and Psychic Medium who has been in private practice with clients all over the world since 1995. She is a triple capricorn, she has a wonderful podcast called Ghost of a Podcast, and
Her NEW book, Astrology for Real Relationships, which is available RIGHT NOW!!!
Find it at lovelanyadoo.com, or anywhere books are sold.