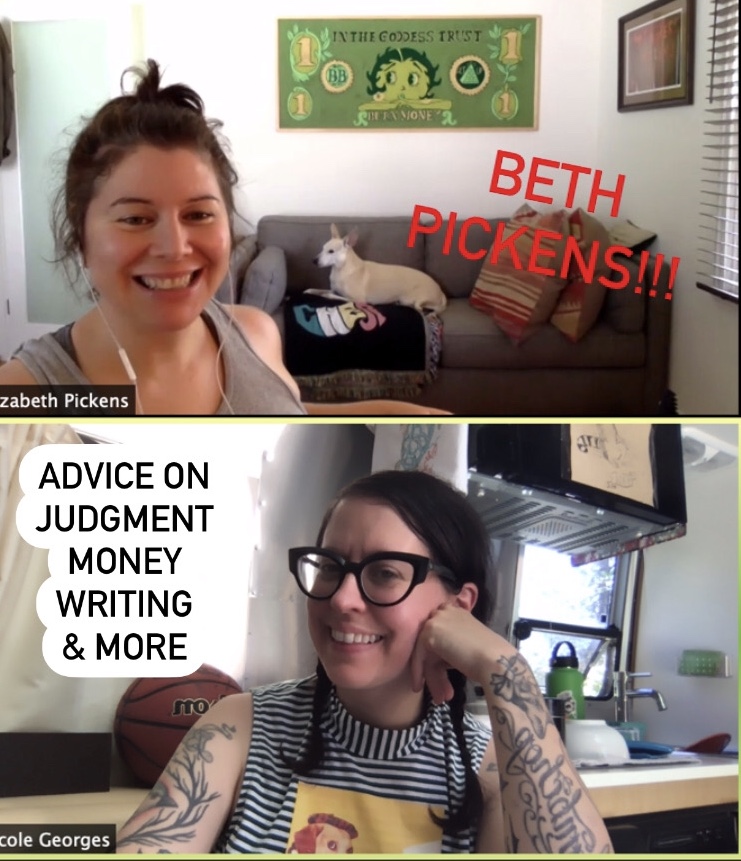 We are over the moon to welcome back Honored Capricorn and MVP BETH PICKENS!!! 
Beth Pickens is the author of the book Your Art Will Save Your Life. Her forthcoming survival book for artists will be out with Chronicle Books in Spring of 2021. 
Beth is an arts consultant, a CAPRICORN, and an esteemed friend to the show. 
Beth joined Producer Ponyo and I via zoom to  answer YOUR advice questions on judgment, corona-kosher, writing & racism, other people's vibes, plastic surgery, money and MORE. 
Sagittarian Matters FINANCIAL CHALLENGE:
Identify ONE financial goal you would like to achieve between now and the end of the calendar year. 
Ex: Paying off something, saving a certain amount. 
Pick one goal and make a plan of how you're going to get to it. 
Make it manageable, small & possible. 
Share it with us on Social Media! 
When you achieve your goal, send us a photo of you with your homemade sign!