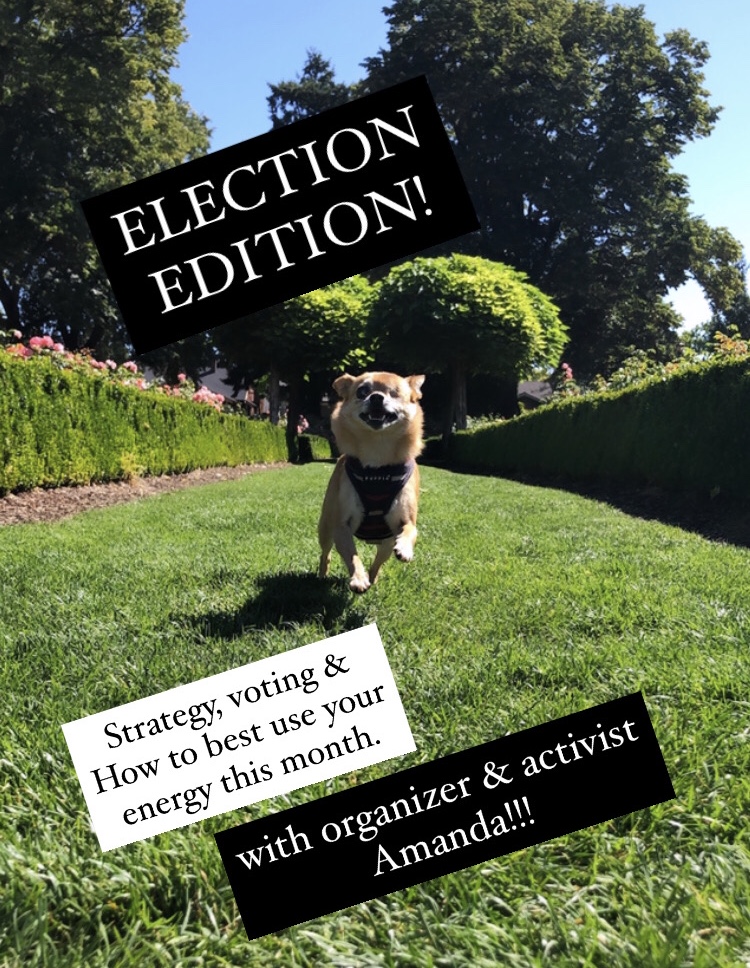 We are over the moon to welcome friend-to-the-show (and formerly Anonymous Butch) AMANDA back to help us be strategic when using our energy this month leading up to the election. 
Amanda is a labor organizer and a lifelong activist living in Washington, D.C. 
She talks with us about voting, what we can do, how to talk to people about voting, despair as a diabolical design, and MORE. 
Tune in.