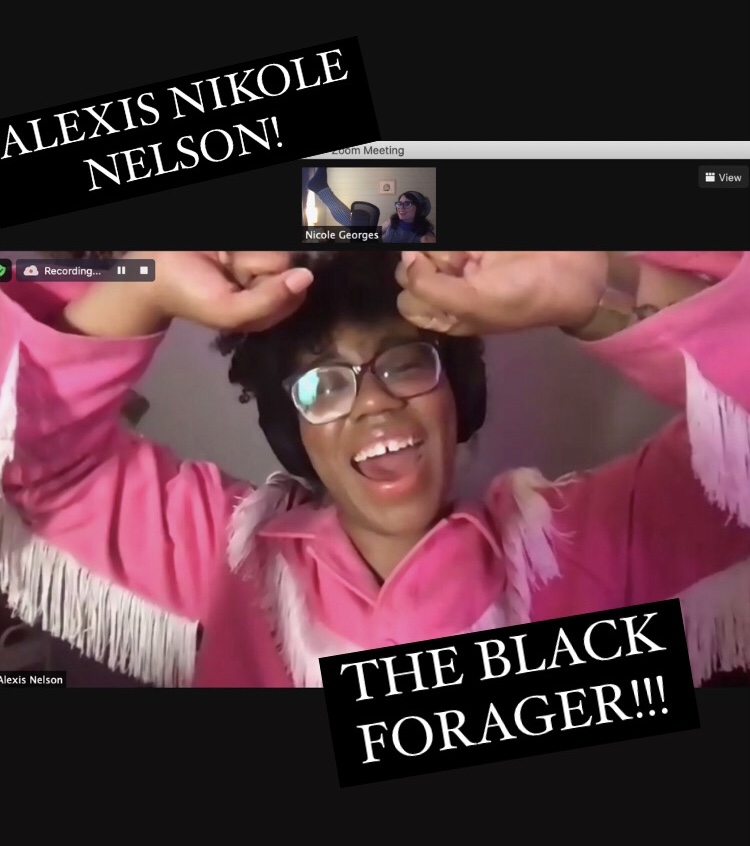 We are over the MOON today to welcome new friend to the show ALEXIS NIKOLE NELSON to the Sagittarian Matters Social Distancing Studios to talk about all things foraging. 
Alexis was wearing a beautiful pink fringed jacket, and was accompanied by her dog Colonel Mustard. She talked with us about ethical consumption, foraging amidst a pandemic, a lifetime of learning about the environment, and the racist history of trespassing laws in the United States. 
You can find Alexis on tiktok and instagram as BlackForager. 
You can find her recipes & support her work at patreon.com/blackforager. 
THANK YOU ALEXIS!!!