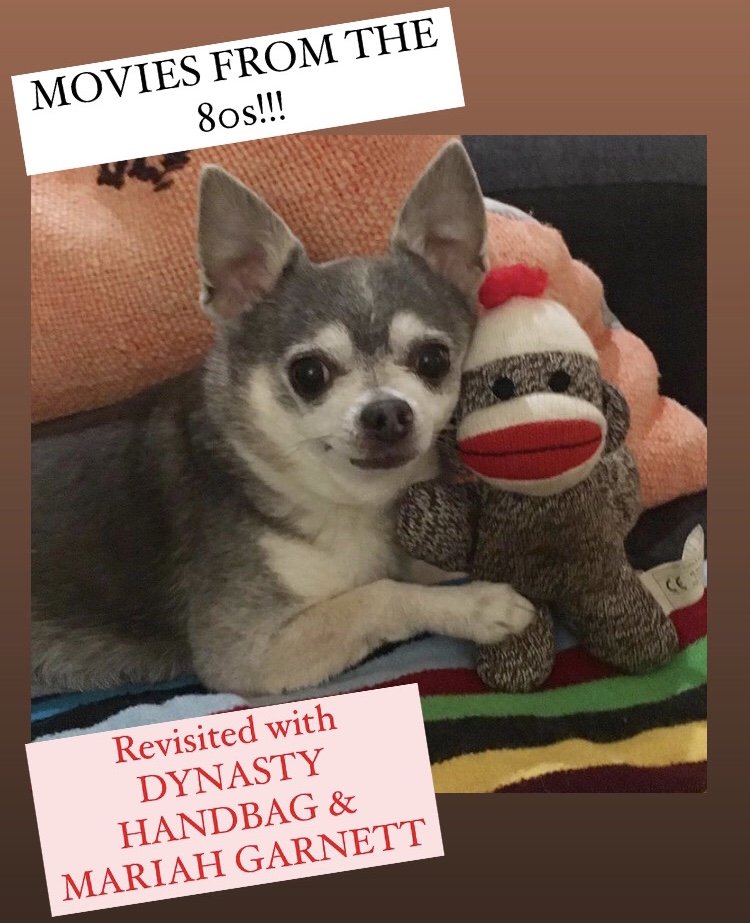 We are over the moon to welcome filmmakers  DYNASTY HANDBAG, aka Jibz Cameron & MARIAH GARNETT to help us explore the age-old question: "Which 80s movies can you watch without wanting to die?"
We will discuss Scrooged, Splash, Revenge of the Nerds, Mannequin, Overboard, Back to the Future 2, Never-ending Story & Labyrinth! 
CONTENT WARNING: Some/most/many of these films featured sexism/racism/sizism/homophobia and ableism. We will be discussing their content! 
Side note: My guests loved HEATHERS!!! 
Dynasty Handbag is the stage name of artist Jibz Cameron. 
Jibz is a performance and video artist living in Los Angeles california . Jibz was called outrageously smart, grotesque and innovative by the new yorker. Most Recently, Jibz' film Weirdo Night debuted to rave reviews at the Sundance Film Festival! You can find Jibz at dynastyhandbag.com  
Mariah Garnett is a filmmaker who mixes documentary, narrative and experimental filmmaking practices to make work that accesses existing people and communities beyond her immediate experience. 
Mariah directed Weirdo Night, which just premiered at Sundance, and is also the creator of a film called Trouble, in which A queer American filmmaker connects with her estranged Northern Irish father, discovering new things about his political past by playing him as a young man in a series of verbatim re-enactments. Find Mariah at mariahgarnett.com