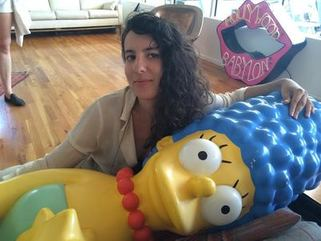 Happy New Year! 
We are over the moon this week to welcome friend to show Amanda Verwey on to talk about the time she tried to pick up Paula Poundstone. 
We also have vegan food reviews of chips, poetry, beverages and MORE with DAWN RIDDLE, MARISSA PATERNOSTER, MEGHAN DINEEN and SARAH DAEGLING. 
Tune in. 
Amanda Verwey is an illustrator, writer and artist from Los Angeles California. Amanda is the mastermind behind the instagram account chihuahua digest (@chihuahua_digest) you can find her actual life's work online at amandaverwey.com.